Volunteer Appreciation & Training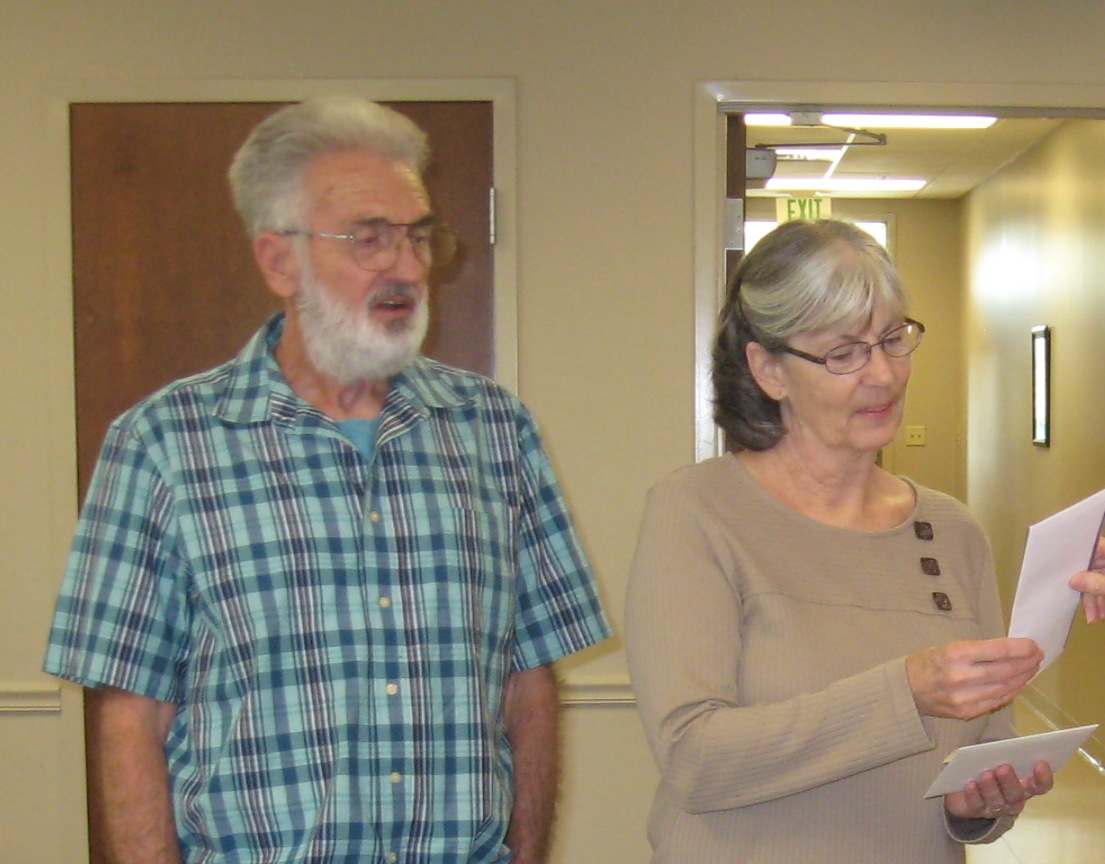 Gene & Sue Shackelford presented with Made to Stay Volunteers of the Year Award.
Gene & Sue have been involved since the creation of Made to Stay.  Gene handles member home repairs and is our advisor for member yard & house needs requests.  Sue created & manages our Facebook page and manages Made to Stay when the director is out of town.  Together they do yard work, grocery shopping, and handle over 20% of our member transportation requests.
Chris Glenn from the McCracken County Sheriff's Department was our speaker.  He gave a great talk on safe driving for our volunteers. 
 Our Volunteer Appreciation & Training was held at the Reidland Fire Station on Benton Rd. on Nov. 2, and we had an attendance of 11.